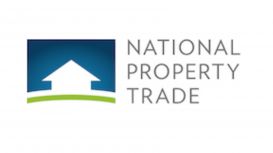 A member of our valuation team will carry out thorough research using the information that you have provided using our free and without obligation valuation form. This will enable National Property Trade to give you the best possible price for your property, along with the best options to get the quick sale. Once you decide that you want to go ahead with the offer, we then move forward to arranging an official RICS Surveyor to visit your home. We cover this cost (typically around £500) so you have nothing to pay.
The surveyor will give you an official valuation of your property and we will revise our cash offer accordingly. However, our experienced valuation team generally give accurate valuations and the initial offer does not need to be revised on most occasions. Having purchased property now for over 12 years we feel we are market leaders and want to ensure our clients to feel comfortable with the services we provide. We have helped vendors in all kinds of situations, from repossessions to someone who simply wants to sell a property quickly due a relationship breakdown - you name it, if someone needs to sell their house, for whatever reason, we have experienced it.
We also proud ourselves on our feedback so please take some time to ensure you have had a good read of some of our recent clients who have sold with us.
Services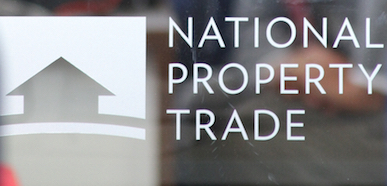 This guide will guide you through the process of selling your house to National Property Trade. We know you want certainty and a guaranteed sale, so at National Property Trade we have a clear and transparent code of standards. How does it work?
Selling to National Property Trade is the simple and hassle free way to sell your property. We understand many sellers wish to sell their property quickly. Whatever your circumstances, National Property Trade can make it happen. As a leading UK cash buyer, whatever your property, we can deliver a quick and reliable cash sale when you need it. There are no fees for you to pay saving you estate agent and legal fees.
1. Cash offer:
We make an indicative online offer based on the your view of your property value. Then after speaking with the seller and gathering more information we will carry out a desktop valuation and give a firmer offer. This offer will be subject to survey and valuation and we can quickly get these instructed at no cost to you.
2. Formal offer:
National Property Trade will then instruct an asset manager to arrange valuations on your property. The asset manager will instruct two local agents to carry out an independent property valuation. Following these valuations we will make a formal offer, instruct a solicitor and a RICs surveyor. Again this is all at our cost and you will not be liable for any of these costs.
3. Exchange and completion:
The final stage is the RICs survey, title checks and local searches. You are under no obligation to accept the offer at any stage and if you choose not to proceed then if you have chosen one of our panel solicitors then you will not have anything to pay. If you have used your own solicitor then we will make a contribution to those costs.
We can exchange and complete to your timescales and at your request. If you wish to exchange first and complete at a later date then that's no problem or if you wish to take a few days to move out then we can facilitate that for you too.
Reviews and Ratings
We do not have any reviews about National Property Trade available right now.