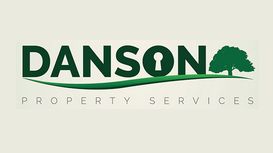 Hate estate agents? So do we! The stereotype that is. That's why we're different. If you are selling, unlike almost everyone else locally we don't feel the need to tie you into a lengthy contract. That's because we're so confident we'll impress and deliver results that we're willing to give you the option to leave if you aren't happy. No-one likes an unhappy customer. If you are happy then so are we, but if you aren't, you can walk away without cost or tie-in. A free trial as it were. As a result, without you locked in for weeks on end as is the norm, we have to be pro-active and go the extra mile to sell your property, not just sit back and wait for someone to buy it. You'll get the regular feedback you deserve and a bit more care and attention with no corner cutting. Quality of work gets you quality results in our experience. If you are a landlord we won't make assumptions about the various legislation, referencing and services you might require.
---
Contact Details
Danson Property Services
39 Upper Wickham Lane
Shooter's Hill, South East London
DA16 3AD
Get Directions
Show map
Reviews and Ratings
We do not have any reviews about Danson Property Services available right now.