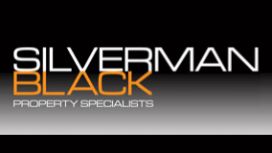 At Silverman Black our intention is to be a little bit different from our competitors; not only providing a premier customer service but also building an outstanding reputation for honesty, integrity, and performance that will immediately set us apart from our rivals.
Our business is based on three fundamental beliefs.
1.
We never forget that "We work for You".
2.
As your agent, you can always contact us. We understand that, just because the office is closed, you may still want to talk to us - 24/7, 365 days a year. With this in mind, all of our vendors are provided with the personal mobile numbers for our Director and the company has invested in the latest technologies which will allow us to perform not only at the office but also from home, in the car or even at the beach!
3.
We say what we do, and we do what we say. Put simply, our word is our bond. Whilst we're all human and mistakes happen, too many estate agents over promise and consequently under deliver. At Silverman Black, we listen. We advise. We are honest with our clients from initial meetings through to sale and completion. In doing this and by understanding our own capabilities, we always endeavor to deliver on our promises to you and avoid the mistakes that can be avoided.
Reviews and Ratings
Just wanted to say thank you very much for your very professional service and for making the sale of our house go so smoothly. Thank you also for being so kind and helpful.
Really pleased with the service these guys have given me, making our entire house-hunting process a lot less stressful! I will definitely be recommending Silverman Black to friends and family. Thanks again for your expertise.
I thought the service I received from this company was incredible, especially from Rashpal Dhillon, particularly as this purchase was slightly complicated. I would highly recommend Silverman Black, thanks again for your help.